This article is an extension to the previous article How to Create a Website-For Beginners. I will assume that that you have read the previous article & are well aware of creating a wordpress-powered site. I will also assume that you have already created your site (www.yourwebsitename.tk) by the methods I explained in the previous article. If not 1st read How to Create a Website-For Beginners & then come to this Article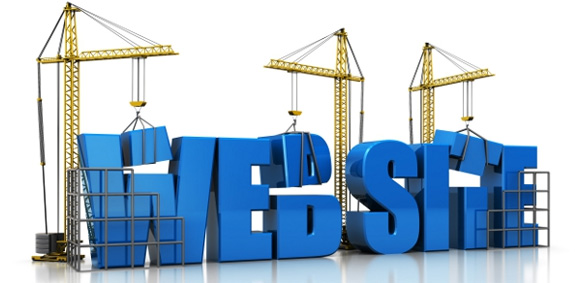 .
Now that you have created your free website (www.yourwebsitename.tk) & also have installed wordpress script, its time to give your website a premium look as well as make it worth browsing.
Getting Started
Login to your Website's dashboard (yourwebsitename.tk/wp-admin)
Go Posts > All Posts.
Delete "Hello World" post. This post is published automatically when you install wordpress.
WORKING WITH THEMES
Now 1st thing is to install a good looking theme. Go to Appearance > Themes > Add new. Here you can set any theme. But remember, a premium site has such a theme which has one side column, a menu just below the name of site, footer links etc. Moreover avoid themes having red-green colors, more than two columns or no column, slider etc. Also avoid theme which has a lot of functions on it as it will slow down the site.
Right now I would recommend you to search & install & activate Simple Life Theme (mine is also Simple Life Theme). It has a premium look with sky blue Header, a side column, two menus, a footer. It is responsive i.e. it displays well on Desktop as well as on Mobile devices.
WORKING WITH PAGES
Now firstly go to Pages > Add new
Add an About page, A Privacy Policy page, A Disclaimer page, A Terms of Service Page, A Sitemap page. If you don't know what to put in these pages, just give title & publish without adding any content in it. You can do this later on.
WORKING WITH CATEGORIES
Next is to add categories to your site. Categories are very important for a website. You can divide your posts into various categories so that one may easily find what he needs. E.g. if you create an educational site that provides articles on different articles on subjects like Physics, Chemistry, Bio, English, History etc. then it would be important to Separate Physics Articles from other articles, Bio Articles from other Articles & so on.
Now, go to Posts > Categories & add categories (in the slug field just add category name in small letters e.g. if Category name is Physics then, in the slug field add physics) Add only limited categories in which you can add articles. Having too much categories is not good for a healthy site.
WORKING WITH MENUS
After completing the task of categories, now let us move to menus. Click Appearance > Menus > Primary Menu. Click categories in the left column & click view all. Now add the categories (that you just created) that you want to show just below the name of site.
Now click Custom Link. Give Home in title & in the link field put your site address (https://www.mywebsitename.tk). Alter the position of the links that you see in the right side. E.g. Drag Home to 1st place, Physics to 2nd & so on.
If you want to show any of your pages (e.g. About Us) in the menu then click Pages in the right side & click View All. Now, assuming you want to show About Us page in the primary menu. Click the checkbox of About Us page & click Add to Menu. Finally adjust the order of links as per your desire
After saving the primary menu, now one also desires to have some links to be displayed in the bottom (footer), as in mine. So on the top, drop down the menu list & click Footer menu. Similarly add pages or categories that you want to show in the footer. & click Save.
WORKING WITH WIDGETS
Widgets are also very important for a healthy site.
Go to Appearance > Widgets. Now in the right column, delete the widgets like Meta that you don't want to show on your site.
From the left column add those widgets that you want to show.
Reorder so as to show them as per your desire.
Add only some widgets to sidebar.
My recommended widgets are

Search bar (on the top)
Social Media Icons (afterwards)
Latest Posts (afterwards)
WORKING WITH PLUGINS
Now let us move to plugins. A plugin is a small application that adds features to your website. E.g. If you want to show Google ads on your site to earn money, you will be required to add Google Adsense Plugin to do so. So plugins are very important.
Click Plugins > Add new > Search for a plugin > Install it & Activate
Before adding plugins, I would like to recommend you that do not install unnecessary plugins or they will affect your site. Just install those which I recommend & only those that are beneficial for site.
My recommended plugins are

User Submitted Posts: If you desire that other people also contribute to your site (as in mine or preservearticles.com or www.shareyouressays.com etc), then this plugin is very important. After installing & activating it, go to Settings > User Submitted Posts > Options. Here you can add the boxes that you want to show to users. E.g. in my site when you click Submit an Article, you see Name, Email,Post Title, Post Category, Add media(optional) & Body. Just click the show to things that you want to show & Hide those that you do not want to be displayed. Click save. Now create a page Sumbit an Article & put the short code [user_submitted_posts] in the body section & click publish. Add this page in the primary menu or footer menu. Congrats! Users can submit articles to your site.
Adsesne: Know more about it in this Article
Infolinks: Know more about it in this Article
Social Media Icons: If you desire that users may like your page on Facebook or follow you on Twitter or +1 you on Google+ then add social media follow plugin. After installing, add your fb page address, twitter user name etc. & then go to widgets & drag its widget to right sidebar in the location where you want to show them.
Yoast SEO: Optimizes your articles when you submit it. It gives you option to add Title, Focus Keyword, Meta description etc.
WP Sitemap Page: Having a Sitemap for your site is very important. Just install it. Go to the Sitemap page (if you have created it) or create new one (If you have not created one) & add the short code on it & click publish. Now add this page to either primary menu or footer menu or both (as you like).
WPB2D: Weird name? Don't matter! This is an amazing plugin. It regularly backups your site to Dropbox. So if you site is, somehow, deleted or you lost its access, you will be able to get the backup of your site from Dropbox. Search, install & activate it. Now in the Dashboard there is a direct link to this plugin. Click WPB2D > Backup setting. Signup in dropbox.com with your Gmail email, & then sign in to dropbox with WPB2D & set the frequency of your backup. Save it & you are done!
CUSTOMIZING THE SITE
Lastly, click Appearance > Customize In the left column, there are customizing links & in the right is the real-time demo of your site.
Add Suitable Title & Tagline. All other options are almost familiar to you know.
In the footer you can text like © 2015 All rights reserved.
Finally save & publish the site.
Congrats!!!!! You have created as well as learnt to create a premium site. Now its time to add articles, disclaimer, copyright, Terms of Service to your site pages.
If your site has gain some popularity & now you want to earn with your newly created site, you may read How to Start Earning with Your Site
If you have become much familiar with website name & hosting & want a premium looking .com or .net domain name then its time to create your new professional site. Go to www.bigrock.com or www.godaddy.com etc & buy a domain name.
If you want to transfer you .tk site content to your .com or .net net site then click Tools in setting. Then export. Down & save the .xml file in your pc & upload to your new site by installing wordpress & going to Setting > Tools > Import & uploading the .xml file. Thats it!
Thanks for reading this article.